Lots of photos - Give us a hand!
Langley
2021-10-20 13:13 PDT
File # 2021-30123, 30632, 31416, 32396, 32762, 33011, 33044 & 33308
Langley RCMP is seeking the assistance of the public with the following investigations:
2021-30123
On September 3rd, a 2000 white Chev Silverado was stolen with the pictured EZ Clean pressure washer in the box. The truck was parked in the 5200 block of 201A Street Langley City. The pressure washer is valued at $8000.
2021-30632
The pictured Komatsu PC50 excavator was stolen from a gravel lot in South Langley sometime Labour Day Weekend.
2021-31416
Police allege the pictured male used a stolen credit card to make purchases totalling $900 between the 12th and 13th of September at various Langley locations
2021-32396
It is alleged the pictured male used counterfeit currency to make purchase at the 7-Eleven and Tim Hortons in Langley on September 21st.
2021-32762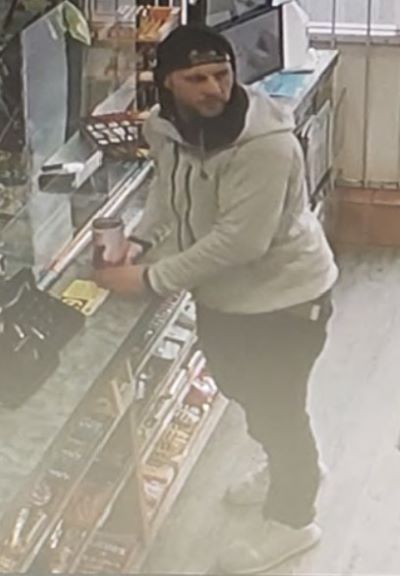 Police allege the pictured male stole a gold & pink iPhone 7 on September 24th from a counter in a store in Willowbrook Mall. The male is described as Caucasian, between 30 and 35 years old, and he was wearing a white hoodie with a black hood.
2021-33011
The pictured male is alleged to have stolen camping equipment from a residential patio in Langley City on September 26th. The male is described as Caucasian, with dark hair, and he was wearing all dark clothing, white running shoes and was carrying a black backpack.
2021-33044
It is alleged that the pictured female stole a hat from Otter Co-op on September 26th. The woman is described being in her late 50's with dark brown shoulder length hair and she was wearing overalls and carrying a black shoulder bag.
2021-33308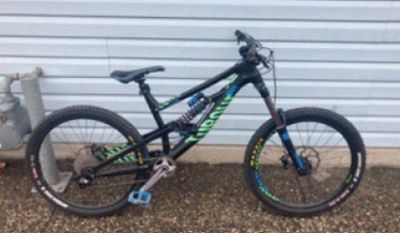 The pictured bicycle was stolen from Walnut Grove Secondary School on September 28th. The bicycle is described as a Canyon Torque DHX Enduro with full suspension, black in colour with light blue and light green detailing. The bike is valued at $3000.

Anyone with information that might assist with any of the above investigations is asked to call Langley RCMP at 604-532-3200. Should you need to remain anonymous, please call CrimeStoppers:

There are two ways to leave an "anonymous tip" with Crime Stoppers.

Talk: 1-800-222-8477

Type: www.solvecrime.ca

Released by

Cpl. Holly Largy

Media Relations Officer
Langley RCMP Detachment - "Connected with our Community"
langley.rcmp-grc.gc.ca (English only)
22180 - 48A Avenue, Langley, BC V3A 8B7
Office: 604-532-3231
Cell: 778-991-7932
Fax: 604-532-3239


Email: holly.largy@rcmp-grc.gc.ca

Follow Us: